Fall of 2009
Getting My New Old Boat to her Winter Home
With the sea trial complete and the money and paperwork exchange made, it was time to get the new old boat on her way. The trip would take us out into Greenwich Bay, around the north ends of Patience and Prudence Islands,then south by Papasquash point, north east under the Mt. Hope Bridge at Bristol Point, across Mt. Hope Bay and on up the Taunton River for a total of 22.5nm in 4-1/2 hours.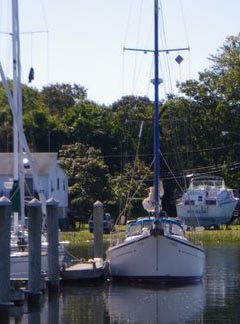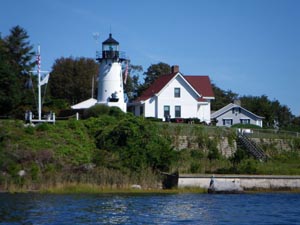 At the dock in Warwick and Rounding Warwick Point.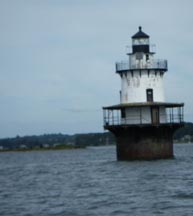 Hog Island - Bristol Point Light and on under the Mt. Hope Bridge, 135' above, no clearance problem here.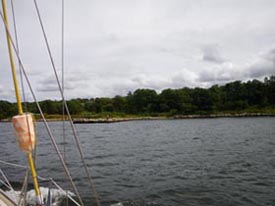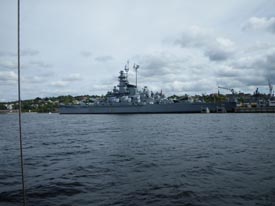 Crossing the RI/MA state line near Borden's wharf and on by Battleship Cove in Fall River.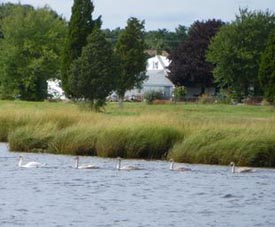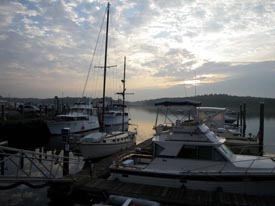 Although Swansea is across the bay, here were a few of the town's namesakes. Then it was on up river to the boat yard and on to the ramp dock, in line for pullout.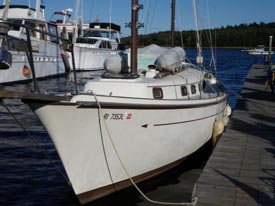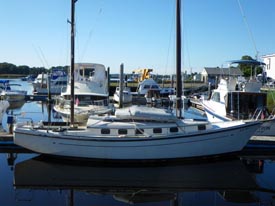 Booms, lifelines, stanchions and all the running rigging off. Ready to settle down for a long Winter's nap.
About this time I had a plane to catch back to Colorado so I left her in the capable hands of the yard crew.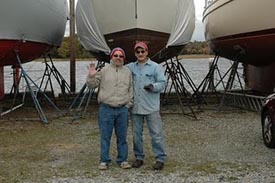 Back on the hard she looks small compared to her neighbors.
My personal yard crew, brothers Jordan and Joe, whose help made this all possible.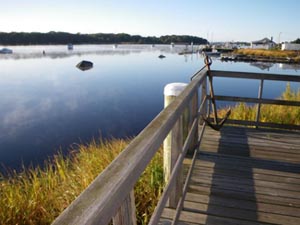 Looking down river
You can almost see Fall coming and the Winter of 2010